---
Origin
Since 2004, Zeal has tirelessly provided quality hair services with our top Japanese designer team
Fast forward nearly two decades, Zeal joined force with one of Hong Kong's most prestigious hairstyling team in 2020 to create a brand new hairdressing group, MOPHEAD, focusing on exceptional beauty, hairstyling, and hair design services.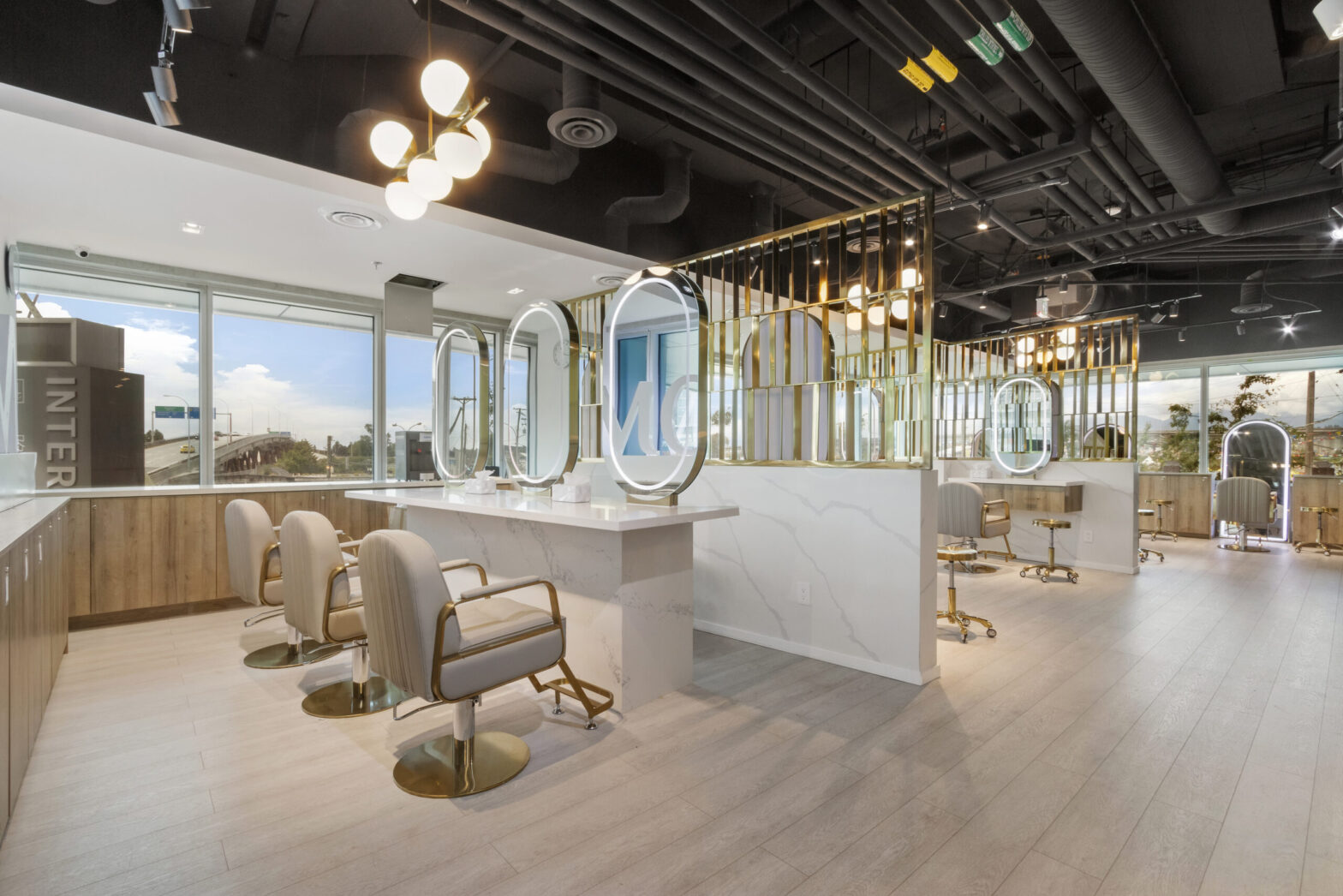 ---
WELCOME TO MOPHEAD
We believe people go to salons to look a certain way.
People go to Mophead to also feel a certain way. Located in Richmond, in Aberdeen Centre, Mophead is the home away from home for every client who walks in the door. With a team of some of the top stylists from around the other side of the Pacific Ocean, we aim to bring the best of Asia to the Pacific Northwest.
With an unparalleled system of continuous training, the Mophead brand continues to exemplify the best in hair. Our clients can relax with the knowledge that they are in experts' hands, meticulously crafting looks to suit your image, whether timeless, classic, or fashionable.

---
WE ARE MOPHEAD
---
Hair Service
We pride ourselves on creating the most inspired version of our clients in a contemporary, energetic atmosphere unlike any other. A Mophead hairstyle is distinctive in the way it is precisely tailored to the individual. Colors are designed and blended perfectly to flatter the individual and bring the cut to life. Our color line of Shiseido Professional and Fanola were chosen to ensure our clients get the amazing result they want. Our highly skilled creative staff will help personalize a look or customize color to suit your lifestyle and personality.
Products
Styles may change constantly but hair always needs to be taken care of with the right care products. While they will make your hair or scalp healthy, they are also important in creating the right foundation for the styling process. A healthy haircut is essential to the process of creating a stunning look. Mophead curated a concise and luxurious range of high-performance products that can be tailored to suit the individual. We carry top luxury lines from Asia such as Shiseido Professional, Tokio Inkarami, and Shu Uemara.
Salon
Conveniently located in the middle of Aberdeen centre, we have ample parking and a large variety of activities available for waiting guests. Aside from aesthetics and functionality, the salon was designed with our client's comfort and privacy in mind. We want to give our clients the best of both worlds for their regular hair service, comfort of a home with the convenience and energy of being in a busy mall.
Team
With a creative team full of passion and energy, we continue to attract the best talent from around the world. Our team consists of top stylists with proven success and notoriety from Japan, Hong Kong, Canada, Taiwan, and Korea. We also make training the next generation of top stylists one of our top priorities. We aim to build the best international creative team in North America.

---
BOOK NOW
Beauty. Hairstyling. Hair Design.